Best Private Engineering

College in Jaipur, Rajasthan, India - Arya College
Arya College of Engineering & IT makes students continuously learn new things with good skills and make them hired with good organizations.
The engineering field is widespread, and its prospects are prosperous and bright The requirement for sound engineers is growing high with increased technology and more also Engineering is a field that has diverse specializations one can choose from, depending on your aptitude and interests, So it is always considered a way of grabbing some lucrative job.
About Arya College
When it comes to the Best Private Engineering College in the Rajasthan of private engineering college category, Arya is undoubtedly one of the students' top choices to make when selecting a college this is because engineers get accepted in various sectors, and HR and recruiters are looking out for great engineers to enter their organization and push the organization to new heights.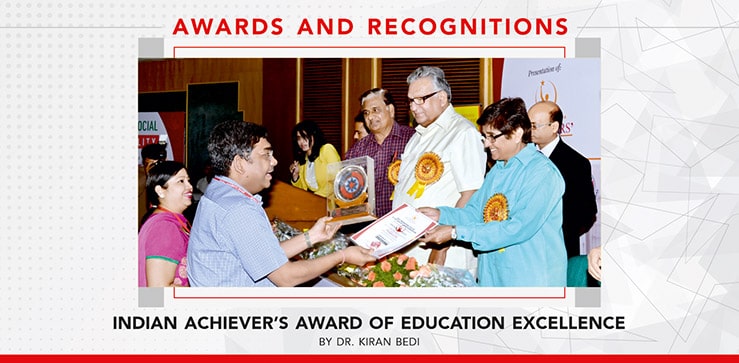 So when it comes to higher education, it is always considered a way of grabbing some lucrative job and learning the skills that will eventually help an individual achieve their goals They always gather real-world solutions and serve as role models by being a ray of hope for others also Scholarships are often given to students on a merit basis.
Students with great potential and low family income climb the stairs to a successful future, So It has also developed great recruitment collaborations with top tech corporations in the industry opening the door to vast career opportunities for high-potential students.
Arya College of Engineering and IT which has a reputed and highly qualified faculty and professional staff help the students in gaining the required technical knowledge and skill set for practising and applying technological innovation for problem-solving.
This is also one of the major reasons why it is considered the best private engineering college in India. The college faculty also provides effective training and development to the students to help them attain high positions in multi-national companies at the time of placement.
The training and development of technical, innovative, and communication skills are part of their curriculum and syllabus.
When choosing an private engineering college what to keep in the mind?
Accreditation and affiliation factors determine the college prospect towards education and other things also It encourages students to participate in these activities as they are fun and helps them develop their personalities.
Engineering is a practical field, and you must check well-developed laboratories with the latest equipment to get the proper training.
The faculty of a college determines the teaching and quality of education.
The college you choose must have dedicated research facilities for the students, and it must have sophisticated labs and, most importantly, government grants.
Placement support is also a crucial factor that says a lot about the college and A good engineering course offering university must provide adequate placement support to their students Not only placements, but we are also creating responsible entrepreneurs that positively contribute to solving social issues like the lack of employment opportunities that are pretty common in developing countries like India.
Campus placements are an incredible way to get leads for the private sector, but students can also start their research We are known as the best placement college in Rajasthan which provides top recruitment companies who can hire students with their skills.
Why Choose Arya College as the best private engineering college?
Arya College of Engineering and IT is one of the best private engineering college in Jaipur which is affiliated with Rajasthan Technical University (RTU) Kota and is also approved by AICTE which makes it the best choice for students looking for the best private engineering college in Rajasthan. This also enables the students to get an educational loan for their higher studies and concentrate on their studies without worrying about fees and other expenses. Apart from this, there are many other reasons for the high ranking of this college such as highly advanced technical infrastructure and labs, professional staff, qualified teachers, affordable fees, and other amenities such as conveyance, hostel, etc. Thus, the students in Rajasthan can achieve their dream of becoming successful engineers in their desired fields easily and get success in their careers.
We provide the critical thinking ability that is a critical approach for future engineers. As an engineer, one needs to be creative in their thought processes as they are the problem-solvers and a great innovator in the world.
We have a committed placement cell to work for engineering graduates and place them at reputable companies.
we try to ensure an overall development for the students that enhances their overall personality of the students. As an engineering institute, we make sure that each student has the Highest placement college in Jaipur and the Highest placement college in Rajasthan.
We equally emphasize improving the students' soft skills that form the core of communication skills. We also offer certification, value-added programs, and more for students to attain a wide range of skills and stand out from the competition in the job market.
Engineering is a precious degree, and students pursuing engineering can see their skills and education getting globally recognized.
One can take admitted to the best engineering college in India for various fields like aerospace engineering, mechanical engineering, electronics and electrical engineering, civil engineering, and Computer Science.
We offer specialized labs in engineering, faculty members are highly qualified, and they bring out a wealth of knowledge and experience to share with students.
We offer students the to become well-known faculty members in any college as well as our college as well and we are an emerging group of colleges offering undergraduate.
We aim to create a learning experience that transforms their personalities and broadens their knowledge base for a strong foundation and long-term success.
It is one of the top engineering colleges, and here we offer an upgraded curriculum focusing on skills development programs.
The primary objective is to add new dimensions to help students prepare for future opportunities. Being the Top Ranked

Best Engineering College in Jaipur

, we raise student awareness for the current market requirements while preparing them to excel in their jobs.
It also provides 100 per cent placement assistance to students and has over 100 top recruiters visiting the campus for annual placement drives to hunt skilled and talented professionals.
Every year, the graph of students placed in top multinational corporations is rising, which is clear proof that we do not compromise quality and we offer an updated curriculum to their students as they collaborate with industry knowledge partners to make sure that they provide training that copes with industry standards.
The campus is fully equipped with wifi, computer labs, and modern hassle-free education facilities.
It provides specializations in various streams of engineering such as;
Benefits of Pursuing Engineering from the Top Private Engineering College Arya College
Engineers in their organizations have high job satisfaction, and they are often rewarded with various incentives and benefits for their performance at work.
An engineer can specialize in any other field after completing their B.tech courses and pursuing management or entrepreneurship opportunities.
Engineers collaborate with the brightest minds, and their intellectual development has no limits.
Students who are engineering graduates are responsible for constructing various things like hospital requirements, airports, dams, scientific breakthroughs, and more.
Graduating in engineering courses from the top

Best Btech College in Jaipur

will provide financial security in any sector.
Placement support is one of the most significant factors that makes or breaks the reputation of any college.
The best Private engineering colleges in Jaipur and other cities get a considerable share of companies that arrive for placement.
If you desire to pursue entrepreneurship, you can blend your engineering degree program with either a master of technology degree or an MBA degree to get the best of both worlds.
Higher education plays a vital role in the development of any society or state and therefore literacy is a boon for the people living in any society. The revolution in the technology and IT industry has also created the need for higher education available to all students in every state of the country. With the start of the privatization of higher education in India, several private colleges were started in different parts of the country. Rajasthan is one of the states which have now become the hub of private colleges. As far as engineering is concerned there are several private and public engineering and IT colleges including IIT and NIT but due to limited seats and failure to get admission in such colleges, each student is willing to study in the best private engineering college in India. The selection of college by a student depends upon many factors such as certification or approval from the government, infrastructural facilities, faculty, admission fees, and other facilities.
Choose The Right Option Among All Choices:
Engineering has become mainstream in today's competitive environment. Students pursuing engineering as their career have to make tough decisions in choosing their college. But the possibility of choosing the right college depends on the marks scored in the senior secondary examination. Top rankings will help you choose the Best Engineering Colleges in Jaipur. A candidate can fulfil all their needs at Arya College, a top private engineering college in Jaipur.
Best Placement
Studying in private universities will help you find good placement records and enrollment at the top brands across the globe. Some of the top private engineering colleges are running successfully but Arya 1st Old Campus has achieved excellence in terms of education, placements, infrastructure, and other co-curricular activities. It has made significant efforts to make tie-up with multinational companies for the students who have secured excellent placements within the opportunities provided by the engineering college itself.
Arya, being a Top Private Engineering College in Rajasthan has earned a reputation for being the general mass favourite because they have the best, most well-qualified and highly experienced staff and teachers to help out the students. This help will let them shine bright both in academics and other fields as well. Arya College is determined by the best administration.
Excellent Teaching Faculty
The reputed engineering college has an excellent teaching faculty. They laid great emphasis on teaching and guiding the students with all of their efforts. Arya Group of Colleges follows the university curriculum. So the biggest advantage of private colleges is that it develops a passion among students with good research and development.
The best Private Engineering College in Rajasthan, Arya College maintains reputed and credible job-seeking opportunities. They also carry good relations with the alumni who invest time and money in the college to make the college grow and expand both area-wise and academically.